USA units post here.
Novak Djokovic is the No. 1 Seed in the Australian Open 2021.
His fastest serve = 219 kph
Could you return his serve? Do the maths!!!!!!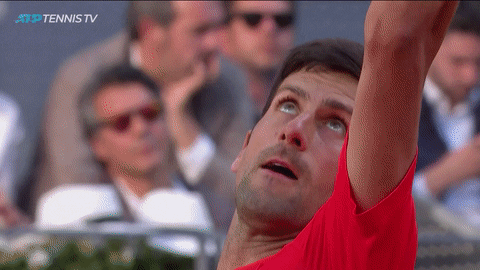 The ball leaves Djokovic's racket and hits the ground 0.31 secs later.
Go here to see why this simplified calculation works! 
Mathspig tested her reaction time here. TRY IT!
Mathspig's best, best, best reaction time = O.33 sec
The fastest serve EVER was delivered by Australian
Sam Groth @ 263 kph.
That serve takes 0.25 sec to land on the other side of the court.